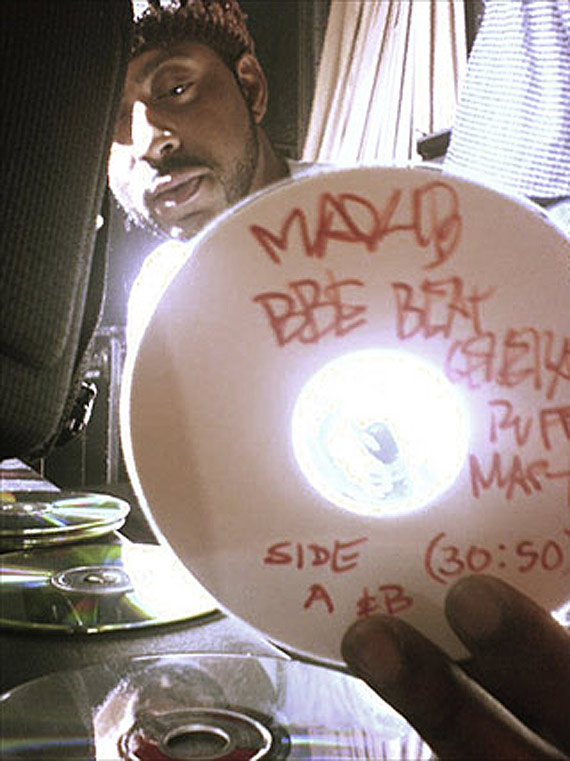 Petite séléction que

madlib

nous a concocté- parmis ses nombreuses productions- qui sortira en septembre sur l'excellent label anglais

BBE

. Nous avons deja pu croiser au controle de ces " Beat Generation serie " , des artistes de renoms tels que le defunt

Jay Dee , Pete Rock

ou encore

Jazzy Jeff

, attendez vous donc à de la tuerie !!!!!

WLIB AM: King of the Wigflip

CD/2LP


1. The New Resident - Beat Konducta
2. Blow The Horns On 'Em - Guilty Simpson
3. The Plan Pt. 1 - Georgia Anne Muldrow
4. Tension - Beat Konducta
5. Gamble On Ya Boy - Defari
6. The Ox (805) - MED feat. Poke
7. All Virtue - Beat Konducta
8. Blinfold Test #10 (He Don't Play) - J.Rocc
9. The Thang-Thang - Price Po
10. Heat - Madlib
11. Smoke Break - Beat Konducta
12. The Plan (Reprise) - Beat Konducta
13. Life - Karriem Riggins
14. Parklight - Beat Konducta
15. Yo Yo Affair Pt. 1 & 2 - Frezna
16. I Want It Back - The Professionals (Oh No & Madlib)
17. Disco Dance - Beat Konducta
18. What It Do - Liberation
19. Take That Money - Roc 'C' feat. Oh No
20. Drinks Up! - Frank N Dank
21. The Way That I Live - Stacy Epps
22. Ratrace - Murs
23. Go! - Guilty Simpson
24. Stop - Beat Konducta

For More Info, Check Out:
www.stonesthrow.com/madlib
www.myspace.com/madlib
www.bbemusic.com
Pour continuer sur l'actualité

stone Throw

, sachez qu'une édition deluxe de

Madvillainy

, vient tout juste de sortir. Prénommé "

madvillainy 2 set box , the madlib remix edition

" , cette édition plutôt honéreuse (125 dollars) contient quelques goodies qui rejouieront tous les fans du MF ainsi que du Lord Quas /

t-shirt , k7 demo , comic book

, etc.... du bon j'vous dis !!!
Madvillainy 2
: The Box
"Madvillainy 2: The Box"
www.stonesthrow.com exclusive
Stones Throw


July 23, 2008
CD Madvillainy "2" The Madlib Remix. 25 tracks. Read more below.
7-INCH "One Beer (Drunk Version)" Madlib's original 2004 version, lost until recently on the floor of his Bomb Shelter studio. If you saw the studio you'd understand.
CASSETTE The Madvillainy Demo Tape. 12 tracks, 36 minutes. This is the first and only official release of the infamous Madvillain demo that "leaked into cyberspace," while the album was still in progress, as DOOM alludes to in the lyrics of "Rhinestone Cowboy."
T-SHIRT Nominated. Best Rolled L's. Madvillain shirt.
COMIC BOOK Meanwhile... the continuation of the All Caps video, included with the CD.
THE BOX 12x13x3 inches. Wrapped in a silver like a mask.

$124.99 plus shipping - click here
Pre-order: until August 15th
Ship date: September 15th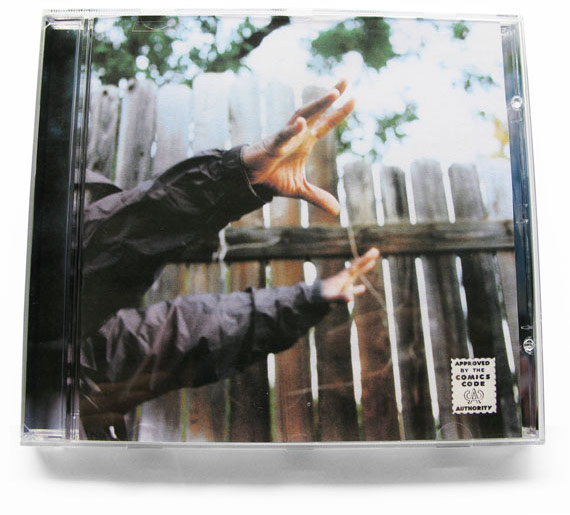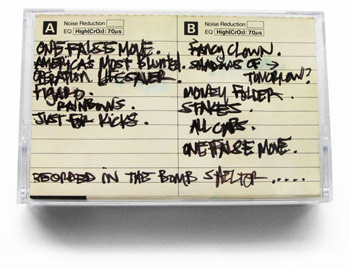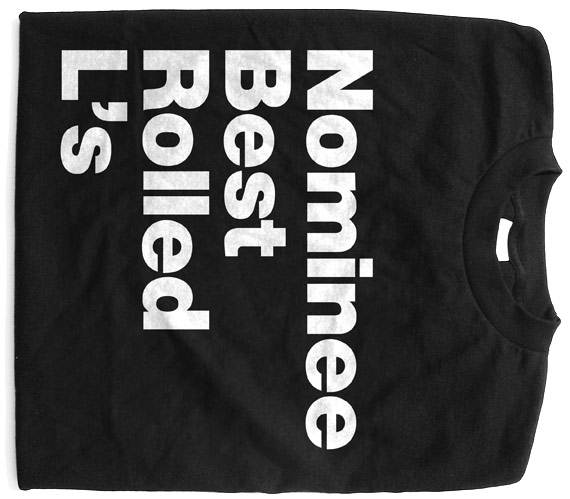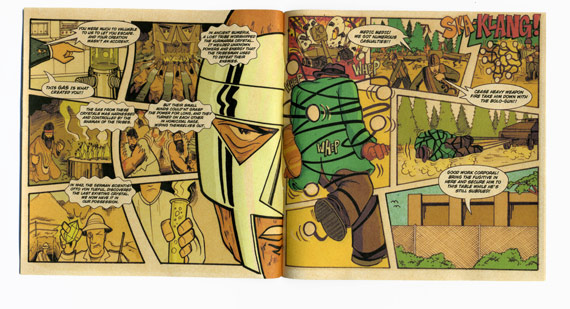 www.stonesthrow.com/store/box-set/madvillain/the-box


Et pour finir , JAY DEE , MF DOOM , GHOSTFACE KILLAH = SNIPERLITE !!!